Tefal Comfort Touch Angle Spatula - K0670514
Price

RM25.90

Product SKU
K0670514
Brand
Tefal
Size (L x W x H)
10 cm x 10 cm x 10 cm
Availability
Out Of Stock
Description
Highlight
High heat resistance: all the way up to 204° (whisk up to 220°).

Tefal seal of quality: innovative and ingenuous products that are reliable.

Easy to clean and dishwasher compatible.
2 Year Tefal Malaysia Warranty
Highlights
Tested in the laboratory of Tefal in France

Certified food from international agencies

Do not contain BPA, do not contain phthalates, retain the flavor of food

Ability to wash in the dishwasher without rust or corrosion

Highly resistant to stains

Robust and durable construction
What's In The Box
1 x Tefal Comfort Touch Angle Spatula - K0670514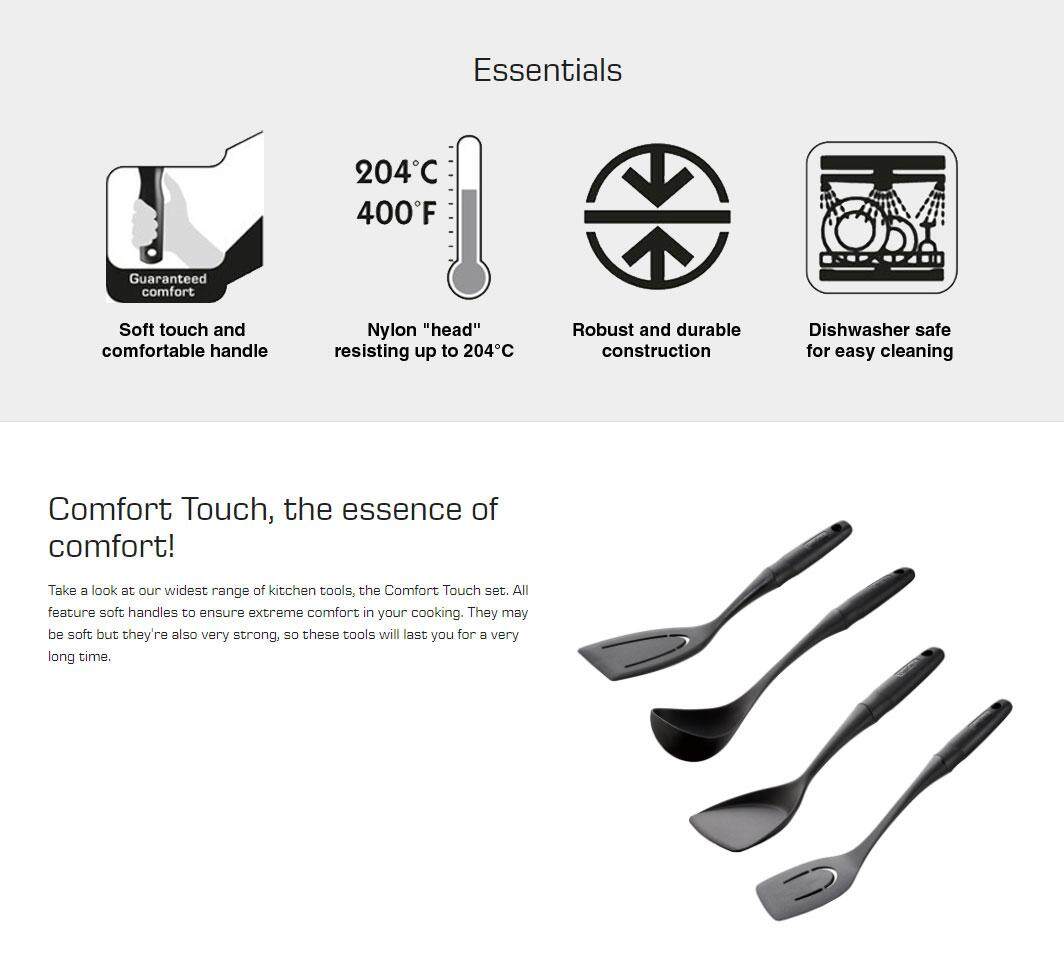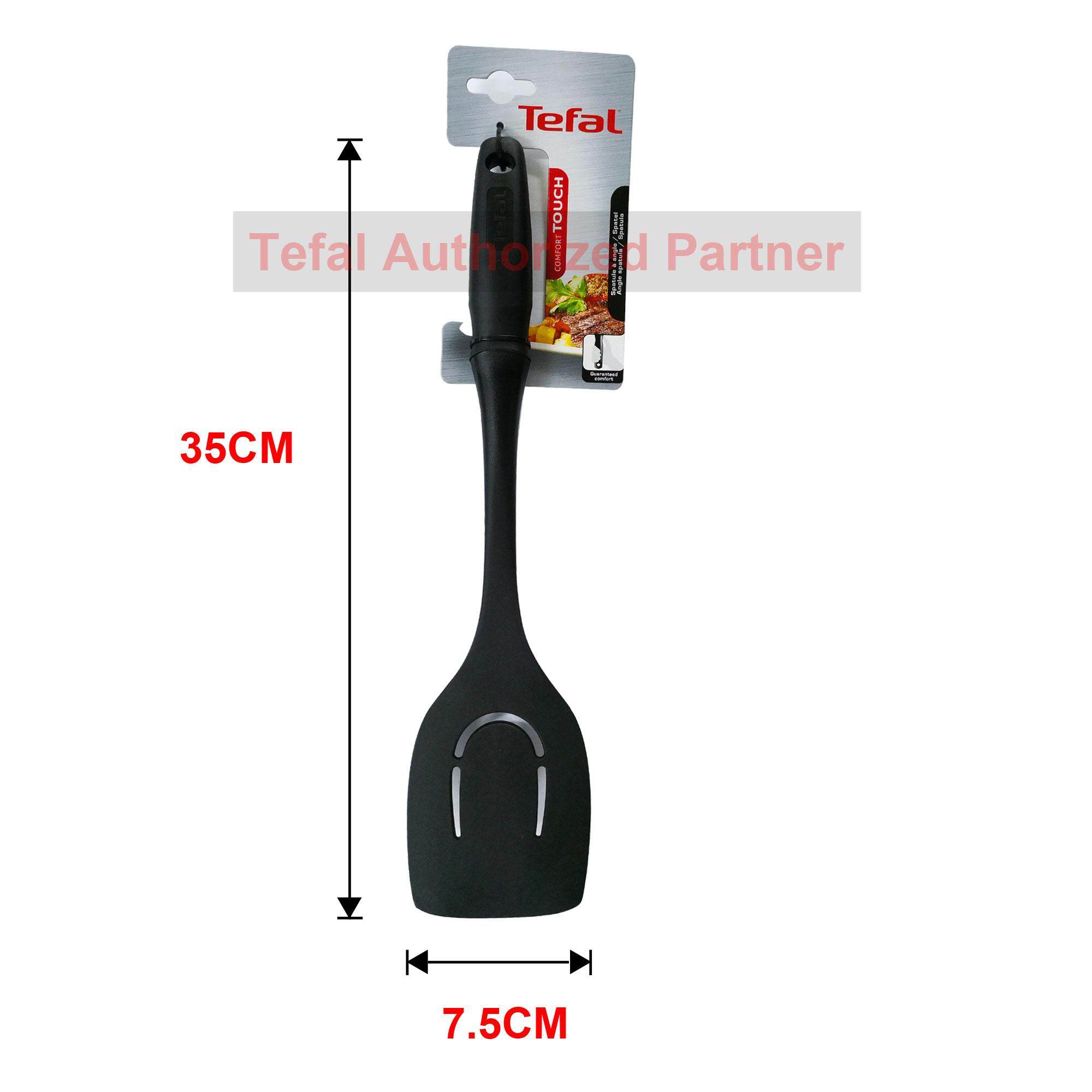 ​Comfort Touch, the essence of comfort! Take a look at our widest range of kitchen tools, the Comfort Touch set. All feature soft handles to ensure extreme comfort in your cooking. They may be soft but they're also very strong, so these tools will last you for a very long time. Soft and strong, these ingenious tools will give you a firm grip on your cooking! Best way to clean: Use a non-stick, plastic scouring pad, warm water and washing-up liquid. For stainless steel cookware we recommend specialised stainless steel cleaners. HOW CAN THE CONSUMER BE AWARE OF THE FACT THAT TEFAL/T-FAL COOKWARE DOES NOT CONTAIN PFOA? The SEB Group, as part of its commitment to Quality, has included "Health and Environment" Eco information on its non-stick Tefal/T-fal products. This commitment guarantees the absence of PFOA, lead and cadmium in Tefal/T-fal coatings and the guarantees that our non-stick products are harmless for the environment and the consumer. This Eco information is based on the regular analysis conducted by independent laboratories in many countries (INERIS in France, ASAHI GLASS FLUOROPOLYMERS in UK, FABES Labs in Germany, MB Labs in Canada, SGS in China) (link to the lab sites).This commitment can be found on the website of the Tefal/T-fal brand, as well as the packaging of cookware with non-stick Tefal/T-fal coating.
Reviews (0)
view all
back
What's in the box
1 x

Tefal Comfort Touch Angle Spatula - K0670514